Meet the judges for the 2022 Russian Chamber Music Competition!
---
PIANO DIVISION: Mark Anderson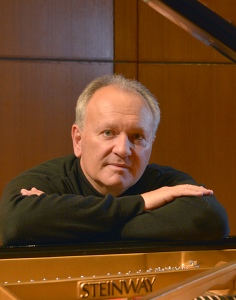 Mark Anderson has collaborated with conductors such as Sir Simon Rattle, Nicholas McCegan, William Boughton, George Cleve, and Adam Fischer. In recital, Mark has appeared at New York's Alice Tully Hall and Weill Hall, the Kennedy Center and the Phillips Gallery in Washington D.C., London's Wigmore Hall and Zurich's Tonhalle and elsewhere throughout Europe and North America. His solo and concerto performances are complimented by chamber music work, most recently with the newly formed Röntgen Piano Trio. The trio has an international performing schedule for the 2018/19 season.
Mr. Anderson records exclusively with Nimbus Records and has released recordings of works by Liszt, Schumann, Brahms and Dohnanyi, Copland and Gershwin, Mussorgsky and Stravinsky. He has recorded 2 CDs of the solo piano works by Hans von Bülow and, since 2014, has released four CDs of solo piano music of the German/Dutch composer Julius Röntgen. His latest recording, a 2-piano CD recorded with pianist Michelle Mares, was released in October 2020 with works by Röntgen, Reinecke and Brahms, is available online at YouTube, Amazon, Apple Music, Spotify and other online music distributors. Included on this latest disc are two 2-piano works by Julius Röntgen that have previously not been recorded or published. The scores for these works are available from Nimbus Music Publishing.
Mark received his early formative training in California with Trula Whelan and later with Aiko Onishi. In 1988, he received a Fulbright Scholarship to continue his studies at the Royal Northern College of Music in Manchester, England under Ryszard Bakst. Subsequently, he concluded his formal education privately with Benjamin Kaplan in London.
Mark Anderson is Assistant Professor at the University of British Columbia School of Music and is owner and Executive Director of New World Music Academy in Pleasanton, California. Mr. Anderson is Steinway artist.
---
PIANO DIVISION: Dr. Jane Harty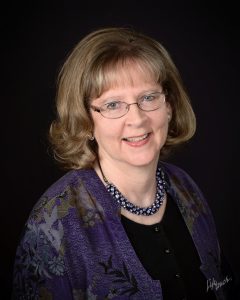 Jane Harty is an active and diverse recitalist of solo piano and chamber music repertoire. She holds a D.M.A. degree from the University of Southern California, and studied at L'Ecole Normale de Musique in Paris. Her teachers included Blanche Bascourret de Gueraldi, a student of Cortot; and Johanna Graudan, a student of Schnabel. She was also a participant in the classes of Nadia Boulanger. She is the Artistic Director of the Music Northwest Concert Series in Seattle, and has appeared in recital with members of the Seattle Symphony, Chicago Symphony, Northwest Sinfonietta, and also blues, jazz and world musicians. As the Director of two Music Northwest chamber music camps, one for youth and one for adults, she has produced concerts for hundreds of young and emerging musicians for over twenty years. She is the grand-niece of Sir Hamilton Harty, the "Irish Toscanini," and is a specialist in his songs and chamber music.
Dr. Harty served on the piano faculty at Pacific Lutheran University for 40 years. Her duties at Pacific Lutheran University included private instruction in piano performance and accompanying; and classes in chamber music, piano pedagogy and piano literature. She was a recipient of a course development grant for "Music of Resistance in the European Holocaust and Russian Great Purge." Her teaching philosophy is eclectic, incorporating kinesthetic experience with intellectual understanding of the score, the ultimate goal being to achieve artistic musical expression at every level of study. As a solo pianist her repertoire is broad-based from Mozart and Beethoven, Chopin and Brahms, Debussy and Ravel, to Elliott Carter. She is also a harpsichordist and Bach specialist.
---
STRINGS, VOICE, WOODWINDS, BRASS, MISC: Shaun Day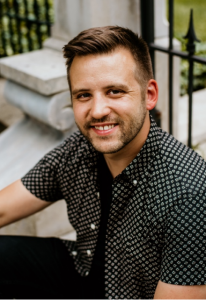 As a conductor, trumpet player, and educator, Shaun Day enjoys sharing his passion by working with a variety of performing ensembles and creating a positive community through music. Shaun is completing his DMA in Instrumental Conducting at University of Washington, where he is the director and conductor for the UW Symphonic Band, and the associate conductor for the UW Wind Ensemble. Shaun is also serving as the Interim Conductor and Artistic Director for the Mukilteo Community Orchestra and enjoys connecting with local music educators in the Seattle area assisting as an ensemble clinician and guest conductor.
Originally from Cincinnati, Ohio, Shaun earned his BM in Music Education with a concentration in trumpet performance, and his MM in Conducting from the University of Cincinnati, College-Conservatory of Music (CCM). During that time, he was the manager of the CCM Wind Symphony, CCM Brass Choir, the University Commencement Band, and a Graduate Assistant of the University of Cincinnati Bearcat Band. Shaun also served as the Associate Conductor of the University of Cincinnati Symphony Orchestra and Guest Conductor for the Fillmore Philharmonic Brass (OH).
Before completing his MM, Shaun was the assistant band director at Turpin High School in Cincinnati. His duties included directing the high school concert bands, directing the high school jazz program and the musical theatre pit orchestra. His duties included assisting and directing the high school marching band program and directing the 5th-12th concert bands. His professional affiliations include the College Band Directors National Association (CBDNA) and the Ohio Music Education Association (OMEA) where he served as the District XIV Secretary and Treasurer from 2016-2018.