The mission of the Russian Piano Festival/Competition is to expose piano students to the wealth of Russian music heritage, to provide a high-quality performance opportunity, and to create a unique experience for the community.
---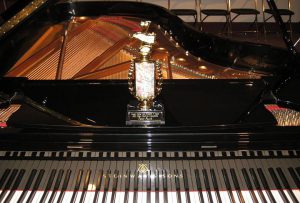 The competition provides the opportunity for students (age 5 through college/adults) to perform before a judge, compete with other students, and challenge their skills for further musical growth. The entire experience is open to the public so competing students will also have a chance to perform before an audience.
The competition is open for students to apply in solo, chamber music, and concerto categories.
This competition is unique and offers first place winners opportunities to perform at Gold Medalists' Gala concert (Mercer Island Presbyterian Church), Benaroya Nordstrom Recital Hall, King FM classical radio station, local orchestra, scholarships and benefit events.
---
2023 Russian Chamber Music Foundation of Seattle
Russian Music Competition
All instruments welcome!
Piano/Strings/Woodwinds/Brass/Voice
IN-PERSON COMPETITION FOR ALL INSTRUMENTS (EXCEPTION: Concertos. Video format only)
REGISTRATION PERIOD:
October 1st, 2023 to November 19th, 2023
COMPETITION DAY AND LOCATION:
Saturday, December 2nd, 2023, 9 am to 7 pm
Mercer Island Presbyterian Church
3605 84th Ave SE, Mercer Island, WA
GOLD MEDALISTS' CONCERT:
Sunday, December 3th, 2023
1:00 pm and 2:30 pm
Mercer Island Presbyterian Church
3605 84th Ave SE, Mercer Island, WA