Meet the judges for the 2019 Russian Chamber Music Competition!
Kay Zavislak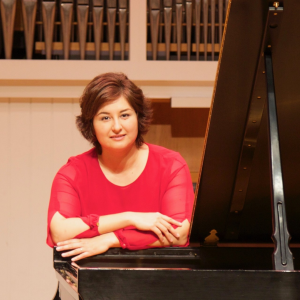 American pianist Kay Zavislak enjoys a multi-faceted career as a performer, teacher, adjudicator, and clinician. Spending her formative years in Japan, Dr. Zavislak attended the Toho GakuenHigh School of Music, one of the most prestigious conservatories in the country. She then moved to the U.S. and earned the degrees Bachelor of Music, Master of Music, and Doctor of Musical Arts from the University of Michigan.
As a performer, Dr. Zavislak has given solo recitals and chamber concerts regionally and nationally, in addition to public performances in Australia, the Czech Republic, Germany, Hong Kong, Italy, Japan, and Poland. In collaboration with flutist Leonard Garrison and saxophonistBill Perconti, Dr. Zavislak has also recorded two commercial CDs for Centaur Records. Her awards and honors include first prize in the Frances Walton Competition, second prize in the Richardson Young Artist Award Competition, second prize in the All-Tohoku Piano Competition in Japan, third prize in the William Byrd International Concerto Competition, and the Alice Kern Pedagogy Award.
Many of Dr. Zavislak's university and pre-college students have received top prizes and honors in a number of regional piano festivals and competitions, such as the Music Fest Northwest in Spokane, Sonata-Sonatina Festival in Ellensburg, Northern Idaho Piano Festival, Music Teachers National Association Idaho State Competition, MTNA Washington State Competition, Seattle Russian Music Competition, Spokane Piano Competition, and MTNA Northwest Regional Competition. Her students have been accepted to and offered full-tuition scholarships for Bachelor's and Master's programs in piano performance nationwide.
Dr. Zavislak is passionate about teaching and sharing ideas with students of all ages as well as piano teachers, especially in the area of performance practices and interpretation. As a result, she is in high demand for workshops, conference presentations, master classes, master lessons, and for adjudicating regional festivals and competitions.
Before joining her family in Bellingham in 2013, Dr. Zavislak was an Assistant Professor of Piano and the Keyboard Area Coordinator at the University of Idaho Lionel Hampton School of Music. In addition, she has held teaching positions at Schoolcraft College, Albion College, and the University of Michigan, and she is currently on the music faculty at Western Washington University. She studied piano under the guidance of Arthur Greene, Logan Skelton, Yoshie Kora, and Miyoko Hamamoto, harpsichord with Edward Parmentier, and organ with Marilyn Mason.
Renato Fabbro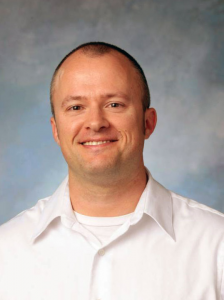 Pianist Renato Fabbro was awarded the Doctor of Musical Arts degree from Rice University as a fellowship recipient and has studied with such renowned pianists as Larry Graham, Angela Cheng and John Perry. He has performed at the Aspen, Sarasota, Astoria, and Boulder Bach festivals and has performed chamber music recitals with acclaimed violinist Frank Huang and Northwestern University clarinet professor Steven Cohen. As part of the Martingale Ensemble, he recorded a CD for MSR Classics of music by Claude Debussy and Gustav Mahler with members of the Oregon Symphony. He has judged numerous competitions, including MTNA, Texas Music Teachers Association, Washington Outstanding Artist, Chopin Northwest, Seattle Steinway, Musicfest Northwest, GMCC, and Portland Young Pianist Competitions. He was also invited to give master classes for the Boise Tuesday Musicale, North Idaho Music Teachers Association, and Young Artist Master Series in Everett, Washington.
Dr. Fabbro won the Adeline Rosenberg Memorial First Prize in the Fort Collins Symphony National Young Artist Competition as well as first prizes in the Grand Junction Symphony National Young Artist Competition, Colorado State Music Teachers Association Young Artists Competition and several others. He has been a featured soloist with the Oregon Symphony, Denver Philharmonic Orchestra, Fort Collins Symphony, Grand Junction Symphony, Coeur d'Alene Symphony and Colorado University Orchestra.
Dr. Fabbro's students have won numerous awards: among them have been two MTNA national finalists and first prizes in national competitions such as the National Federation of Music Clubs Stillman Kelley Award, Coeur d'Alene Symphony and Mondavi Center Young Artist Competitions. His students have performed in Carnegie Hall's Weill Recital Hall and with various symphony orchestras. For twelve years, Dr. Fabbro served on the faculty of the University of Portland.
Jeannie Wells Yablonsky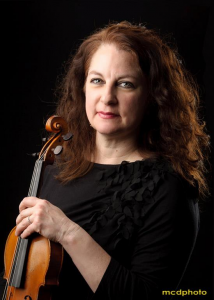 Jeannie Wells Yablonsky, violin, a member of the first violin section of the Seattle Symphony since 2000, grew up in the Chicago area, where she won the first prize of the Society of American Musicians Competition, the Heerman Violin Competition in Cincinnati, and the Chicago Symphony Youth Auditions. She graduated from the Cincinnati Conservatory of Music where she studied with Dorothy DeLay, and earned a Master of Music from the Yale University School of Music, where she studied with Koichiro Harada. She has performed in many American festivals, including Aspen, Norfolk, Cleveland Chamber Music Seminar, Interlochen, and the Grand Teton Festival. She represented the United States in a concert for peace in Tokyo, Japan in 1988.
Ms. Wells Yablonsky was the Assistant Concertmaster of the Symphony Orchestra of Barcelona (Spain), and the Bergen Philharmonic (Norway).
While in France, she recorded the chamber music of Glinka, and her chamber music partners have included violinist Vadim Repin, violist Yuri Bashmet, cellist Nathaniel Rosen and pianist Aida Gavrilova.
She held the position of Lecturer in Violin at Yale University and taught at the Westchester Conservatory of Music.
Since moving to Seattle in June 1996, she has been a sought after chamber musician, performing often with the Seattle Chamber Players, Second City in Tacoma, and the "City Music" series. She appeared regularly and is heard in various recordings from the Music of Remembrance series from 2001 until 2008, where she has premiered many works including Thomas Pasatieri's Fragments of Isabella and Lori Laitman's Fathers.